This page will only contain model cars,and that's it! As I'm quite young(14 years) I don't have the experience some of the "older" modeler have. I have only entered in one competition(read it in the Photo Album) and that's it! I only built abaout 10-20 models(mostly becouse I do something there's more work involwed that I can handle. So I have abaout 50-70 kits, un-built, half-built, wreked kits and so on........ I are member of a club called Rogaland Model Forening(RPF), I have been a member since 29. August 1997, the club is a part of IPMS Norway. If you are one from Norway please read this(if not, don't read it, as simple as that!!):
Rogaland Model Forening har møte hver 3. onsdag. Kl. 19.00. Vi har som regel konkurranser en gang i året. Vi har også demostrasjoner på forskjellige steder bla. Kvadrat og Bikubå(I Stavanger) av og til. Vi holder til i Kaffeteriaen i Fly Museets Lokaler på Sola(Nær Sola Lufthavn). Her pleier det å være brus og billige modeller fra Birger. Hvis det er noen som er intresserte kan de vennligst gå til Birger Apleseth's side hvor det er tlf osv. Bare gå på linkene og trykk på Hopefully Soon To Be Modelers Heaven A/S. Håper å finne deg på et møte.
This can you read. I have had this site online since abaout Desember 26th 1997. I have also included a chat for you car model guys. Please sign my guestbook så I can see you have been here.
Happy Modeling
Bjørni , just a car modeler
Get some info about me, my club and my models.
Click here to see all my cool links
Click here for foto's off my models
If you want more information before join, abaout our Model Car List, go to http://welcome.to/modellisthomepage and have a look araound!
Please remember. This site will always be under construction, and this layout is only one of many changes that will be done to this homepag. Keep that in mind......

This Hot Model page has been visited
times, no more or less!!!!!!!!

Please link this site to yours.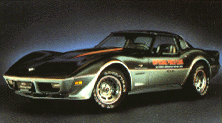 And I will link your on mine!